Genomic Practice for Genetic Counsellors
3–5 February 2020
Wellcome Genome Campus, UK
The fundamental aspects of genomics and bioinformatics that underpin clinical practice
Summary
We are pleased to announce the sixth in our series of courses for genetic counsellors. This re-vamped course aims to meet the training needs of genetic counsellors as they upskill in response to the roll-out of genomic sequencing in the clinic. This year's course will focus on the practical applications of genomics with several 'hands-on' workshop sessions.
The programme will also focus on the fundamental aspects of genomics and bioinformatics that underpin clinical practice. There will be a particular emphasis on learning how to do variant interpretation. For example, the course include several hands-on sessions that will focus on the use of the DECIPHER database, and the identification of variants in cancer and cardiac disorders. Attendees will have the opportunity to work with sequence data and explore how it is created, analysed and delivered. The course will include discussions on the impact of genomics on healthcare and the role of genetic counselling in how genomic healthcare is delivered.
The course is suitable for genetic counsellors practising in the UK or internationally. We also welcome applications from nurses delivering genetic healthcare. Previous participants may wish to return to this course as the focus on practical application will enable them to develop their skills further. The course has been designed so that it is relevant for use by genetic counsellors in their GCRB registration.
To optimize discussions and interactions, numbers are limited; therefore, early application is advised. Please note that we may need to limit the number of places allocated to each centre/institute to increase diversity on the course.
Learning outcomes
Following attendance of this course, participants will be able to:
Describe and critically evaluate the current role of genomics in healthcare
Anticipate issues that might arise around informed consent for an exploratory sequence
Assess and critique the use of a variety of visualization tools and databases, such as DECIPHER
Perform a basic variant interpretation process, for discussion with other professionals
Contribute effectively to discussions on variant interpretation during multidisciplinary team meetings
Discuss the role and impact of pharmacogenomics and direct-to-consumer testing
Programme
The course will start at 11.00 on Monday 3 February and close at approximately 15.30 on Wednesday 5 February 2020.
The following topics will be covered:
The role of genomics in healthcare
Cancer genomics
Cardiac genomics
Testing in the real world
Variant interpretation
Functional studies and analysis
Visualising and reporting genomic data
The (future) role of genetic counsellors in genomic healthcare
This is a residential course. All participants are requested to stay onsite for the full duration to benefit fully from discussions and interactions with speakers and other students.
Instructors and speakers
Scientific programme committee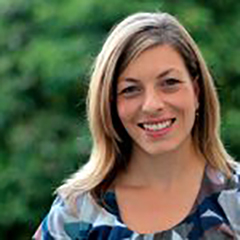 Gemma Chandratilake
University of Cambridge, UK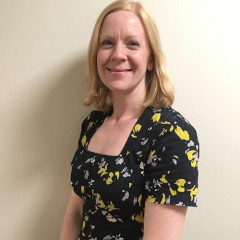 Catherine Houghton
Liverpool Women's NHS Foundation Trust, UK
Nicki Taverner
Cardiff University and All Wales Medical Genetics Service, UK
Course instructors
Colleen Caleshu – Stanford University, USA
Julia Foreman – Wellcome Sanger Institute, UK
Helen Firth – Cambridge University Hospitals, UK
Lyndon Gallacher – Victorian Clinicial Genetics Service, Australia
Chris Patch – King's College London, UK
Heather Pierce – Cambridge University Hospitals, UK
Imran Rafi – St George's, University of London, UK
Clare Turnbull – The Institute of Cancer Research, UK
Richard Turner – University of Liverpool, UK
ACSC team
Sarah Offord  – Conference & Events Organiser
Treasa Creavin – Scientific Programme Manager
How to apply
Prerequisites
Applicants should be genetic counsellors or nurses providing genetic counselling in a healthcare setting.
How to Apply
Please complete the online application form. Places are limited and will be awarded on merit. If you have any problems with the online application process, please contact us.
Travel visas
Successful applicants will be provided with a support letter for their visa application, if required.
Please visit the following websites for further information on visiting the UK:
Cost
| | | |
| --- | --- | --- |
| | Cost | Accommodation |
| *Course fee | £382 | Twin accommodation |
| | £446 | Single accommodation |
*The course fee is subsidised by Wellcome Genome Campus Advanced Courses and Scientific Conferences. This is a residential course and the fee includes all accommodation and meals.
Bursaries
A limited number of registration bursaries are available to attend this course (up to 50% of the standard registration fee) from Wellcome Genome Campus Scientific Conferences.
The following documents will need to be provided:
CV
A justification letter (explain how you will benefit from attending the course)
A supporting letter from supervisor stating financial need
To apply, please send the above documents to the event organiser by the bursary deadline. Please ensure you have completed the online application before applying for a bursary.
Bursary deadline: 12 November 2019
Additional funding opportunities
Visit our support page for additional financial support currently available.
Extra accommodation
If you wish to book onsite accommodation either side of the course dates, please contact the Conference Centre directly.
---
Accommodation services phishing scam – please be vigilant. More information.
Testimonials
Feedback from the 2018 and 2019 courses:
"I really enjoyed entire experience – very good team of lecturers, excellent IT support and friendly staff"
"The hands-on workshops were great, learnt practical tips and information that I could use in my clinical practice"
"I think it was all perfectly pitched at the right level for experienced genetic counsellors. It has given me more insight and the skills to go off and look further into the course content in regards to variant interpretation"
"This is one of the best courses I have been on recently and the standard of lectures was exceptional. I will highly recommend it.
It was great to have a course tailored specifically to GC practice. It was very beneficial to gain insight into the experiences of GCs across the UK and overseas in relation to genomic counselling and it was hugely positive to see the central role GCs are playing in genomic practice and in progression of the GC profession"
Back to top