Genome Informatics
21–23 September 2022
Wellcome Genome Campus, UK and Virtual
Methods for analysis of large data sets
Summary
Genome Informatics 2022 will focus on large-scale approaches for understanding the structure and biology of genomes.
The explosion in biological data has spurred an increase in the scale and sophistication of technology to analyse this information.  This conference will showcase a range of methods for large genomic data set analysis, including approaches for genome assembly, sequence algorithms, variant discovery and functional genomics.  Pan genome, single cell and spatial omics, as well as microbial and metagenomics methodologies will be a further focus.
This conference will bring together computational biologists, human geneticists and others working on comparative and evolutionary genomics to discuss important recent advances.
The programme will include short oral presentations selected from abstracts, lightning talks, posters, discussion and networking opportunities for a highly interactive meeting.
This conference will be a hybrid meeting – with onsite or virtual attendance.  
Wellcome Connecting Science will be hosting this year's conference, in a series that alternates between Cold Spring Harbor, USA and Wellcome Genome Campus in Hinxton, UK. This is the 22nd meeting in the series!
Programme
The conference will start at approximately 12:30 BST on Wednesday 21 September and close at approximately 14:00 BST on Friday 23 September 2022.
Discussions will focus on a variety of exciting topics, including:
Pan genome analysis
Genome assembly
Variant discovery
Sequencing algorithms
Microbial and metagenomics
Single cell and spatial omics
Functional genomics
Download the full programme (148 KB)
Organisers and speakers
Scientific programme committee
Keynote speakers

Peer Bork
EMBL Heidelberg, Germany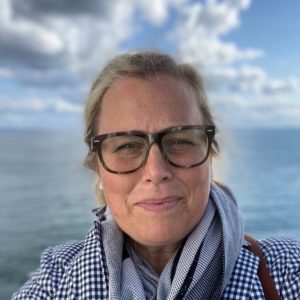 Cecilia Lindgren
Oxford Big Data Institute, UK
Confirmed speakers
Christina Boucher – University of Florida, USA
Bjarni Halldorsson – Reykjavik University, Iceland
Chirag Jain – Indian Institute of Science, India
Ryan Layer – University of Colorado, USA
Camille Marchet – Centre national de la recherche scientifique (CNRS), France
Helder Nakaya – Hospital Israelita Albert Einstein, Brazil
Irene Papatheodorou – EMBL – European Bioinformatics Institute, UK
Nicola Prezza – University of Venice, Italy
Heejung Shim – University of Melbourne Australia
Sarah Teichmann – Wellcome Sanger Institute, UK
Daniel Wilson – University of Oxford, UK
Organisers –Wellcome Connecting Science
Amanda Fletcher – Conference Organiser
Jane Murphy – Scientific Programme Officer
Registration and accommodation
Registration deadlines: 23 August (in-person) | 13 September (virtual)
Deadlines close at 23.59 British summer time.
| | |
| --- | --- |
| In-person Registration | Fee |
| Student/trainee | £350 |
| Academic/non-profit organisation | £450 |
| Healthcare professional | £450 |
| Commercial/for-profit organisation | £550 |
| Onsite accommodation | £180 |
The in-person registration fee includes:
Full access to scientific programme: oral and poster presentations, and networking on campus
Access to the online conference portal to network with online participants
Meals (lunch and dinner) and refreshments during the conference. Breakfast will be provided for delegates who have booked onsite accommodation.
Recordings of the live-stream sessions, which will be available 'on-demand' for four weeks after the event ends
| | |
| --- | --- |
| Virtual Registration | Fee |
| Delegates from LMICs* | Free |
| Student/trainee | £50 |
| Academic/non-profit organisation | £100 |
| Healthcare professional | £100 |
| Commercial/for-profit organisation | £150 |
Virtual registration fee includes:
Access to the virtual event portal (Log in details will be emailed a few days before the event starts)
Live-stream sessions, including posters and online networking channels
Recordings of the live-stream sessions, available 'on-demand' for four weeks after the event ends.
* To promote more inclusive scientific discussions with international colleagues at our conferences, delegates based in Lower and Middle-Income Countries can register for free (see list of countries here).
Accommodation

Booked accommodation is for the nights of 21 and 22 Sept 2022.
Please note: there is limited onsite accommodation and this will be allocated on a first-come, first-served basis; therefore, early registration is recommended.
If you wish to book campus accommodation either side of the conference dates, please contact the Hinxton Hall Conference Centre directly.
Accommodation services phishing scam – please be vigilant. More information.
Travel visas

Citizens of many countries can travel to the UK for a course without needing a visa.
Please check the UK government website for visitor information
https://www.gov.uk/standard-visitor.
Confirmed attendees requiring a letter to support a visa application should contact the conference organiser.
Financial assistance
Bursaries
Bursary deadline: 12 July 2022
A limited number of registration bursaries are available to attend this conference in person (up to 50% of the registration fee). Priority will be given to PhD students submitting abstracts who are facing financial barriers.
To apply, please complete your event registration and bursary application before the bursary deadline. The following documents will need to be provided as part of the bursary application:
Abstract (to be submitted during the registration process)
A short CV
A justification letter explaining how you will benefit from attending the conference and indicating financial need.
If you have already registered for the conference you are still welcome to apply for a bursary, please contact the conference organiser.
Additional funding opportunities
Visit our support page for information on financial support, including carer grants to help delegates with the costs of caring for children or dependent family members while attending a course or a conference.
Abstracts
Abstract deadline: 12 July 2022

We welcome abstracts from all areas relevant to the main themes of the meeting, for both oral and poster presentations. Several oral presentations will be chosen from the abstracts submitted. Those giving oral presentations are expected to be onsite, whereas those presenting posters can do so in person or virtually.
Abstracts will only be considered from registered delegates. Please use our online abstract submission system and follow the instructions given to ensure your abstract is submitted correctly. All abstracts must be submitted by the deadline.
If you have already completed your registration and subsequently wish to submit an abstract, or wish to submit a second abstract, please follow these instructions.
The scientific programme committee will assess your abstract after the deadline has passed and you will be notified whether you have been selected to present an oral or poster presentation.
Poster boards onsite will accommodate 118 cm high by 84 cm wide (A0-portrait) of printed material. Accepted abstracts will appear in the conference programme book; poster board numbers will be allocated at the conference.
Download guidelines on correct abstract format (328 KB)
Testimonials
Delegate feedback from Genome Informatics 2020
'Breadth of subject matter is always the key point for me in Genome Informatics – nice to learn about things outside my immediate field'
The best thing was 'getting a broad overview of what's hot in informatics'
'This was possibly one of the most useful poster experiences I've had since as a novice to computational biology I could listen to the overview talk and scan each and every poster'.
Back to top