Exploring Human Host-Microbiome Interactions in Health and Disease (Virtual Conference)
21–23 October 2020
Wellcome Genome Campus, UK
Highlighting mechanisms of communication between the microbiome and the host
Summary
Owing to the ongoing situation with covid-19, this event will be organised as a virtual conference.
The 9th Exploring Human Host-Microbiome Interactions in Health and Disease meeting will once again bring together leading scientists and clinicians from the fields of microbiology, gastroenterology, neuroscience, cancer and public health to discuss the latest developments in this fast-moving area.
Recent studies have revealed the complexity of the gut microbial ecology and its network connectivity to the metabolic regulation of important pathways in the host. Studies on microbiota from various body sites are helping us to understand how microorganisms affect the host. Alterations in microbiome composition have been associated with many non-infectious diseases including inflammatory bowel conditions, autoimmune diseases, cancers and diabetes, although in many cases causality has yet to be established.
This meeting will update current knowledge of how various microbiomes (skin, oral, gut, lung, non-bacterial etc.) communicate with the host and the factors that influence these interactions. The programme will feature new developments enabled by new technologies. Attendees will have the opportunity to participate in discussions on how to apply recent discoveries to disease processes, health restoration and maintenance.
Programme
The virtual conference will start at ~1pm on 21 October and close at ~4pm on 23 October 2020. All times are given in British Summer Time. See the time where you are here.
Topics will include:
Manipulating the microbiome
Immune influences on the microbiome
Next generation probiotics
Host-microbiome interactions
Fecal microbiota transplant
Organisers and speakers
Scientific programme committee
Keynote speakers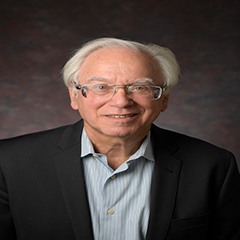 Martin Blaser
Rutgers University, USA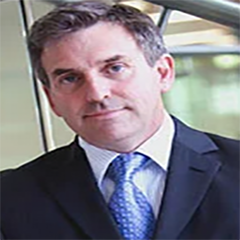 Charles Mackay
Monash University, Australia
Confirmed speakers
Greg Amos – National Institute for Biological Standards & Control, UK
Anders Damholt – Chr. Hansen, Denmark
Amandine Everard – Université Catholique de Louvain, Belgium
Federica Facciotti – European Institute of Oncology, Italy
Lindsay Hall – Quadram Institute Bioscience, UK
Dina Kao  – University of Alberta, Canada
Phillipe Langella – Micalis Institute, INRA, France
Mat Robinson – Wellcome Sanger Institute, UK
Tanya Monaghan – University of Nottingham, UK
Elena Verdu – McMaster Univertsity, Canada
Alan Walker – Rowett Institute, UK
Anja Wellejus – Chr. Hansen, Denmark
Conference organisers
Treasa Creavin, Scientific Programme Manager
Zoey Willard, Conference & Events Organiser
Registration
| | |
| --- | --- |
| | Standard rate |
| Student | £50 |
| Delegate from LMICs* | £50 |
| Academic | £100 |
| Commercial | £150 |
---
The virtual registration package includes access to all live-streamed sessions (including poster sessions and online networking channels), as well as access to all sessions 'on-demand' for four weeks after the event.
*To increase the international diversity of attendees at our meetings, we have reduced fees for delegates from Lower and Middle Income Countries (see list of countries here). If you are in need of financial support and would like to apply for a bursary, please contact the conference organiser. When applying for a bursary you will be asked to provide a letter stating financial need and a CV.
Registration deadline: 14 October 2020
Log in details for the virtual conference portal will be provided on Monday before the event
Abstracts
We welcome abstracts from all areas relevant to the main themes of the meeting, for both oral and poster presentations. Several oral presentations will be chosen from the abstracts submitted.
Abstracts will only be considered from registered delegates. Please use our online abstract submission system and follow the instructions given to ensure your abstract is submitted correctly. All abstracts must be submitted by the deadline. If you are intending to submit more than one abstract, please contact the conference organiser prior to registration.
The scientific programme committee will assess your abstract after the deadline has passed and you will be notified whether you have been selected for an oral or poster presentation.
All those accepted for a poster presentation will be given the opportunity to upload a short video describing their work
Abstract deadline: 8 September 2020
How to upload an abstract once you have already completed registration:
Log back into your registration account using either Firefox or Internet Explorer as your browser, via link above the 'Share' button on the right hand column of this page
Click on 'Account' (top right).
Then click on 'View account history'. This will show a table of your event registrations.
In the right-hand column you will see the option to 'Upload file' – click on this and select to upload an abstract.
Download abstract guidelines (78 KB)
Sponsors

If you are interested in supporting this meeting, please contact the conference organiser.
Keynote lecture video from 2019 meeting
Twins, microbiomes and personalised health - Professor Tim Spector
Keynote lecture by Tim Spector (King's College London, UK) at Exploring Human Host-Microbiome Interactions in Health and Disease 2019
Back to top