Evolutionary Systems Biology (Virtual Conference)
9–11 February 2022
Wellcome Genome Campus, UK
A forum for scientists interested in applying systems and mechanistic approaches to understand evolution
Summary
We are pleased to announce the fourth meeting on Evolutionary Systems Biology. This conference will provide a forum for scientists interested in applying systems and mechanistic approaches to understand evolution. Advances in genome sequencing and computational biology are providing unprecedented insights into biological mechanisms and evolutionary processes. In addition, gene-editing tools are revolutionising what is possible in model and non-model organisms.
This year's conference will focus on the evolution of biological systems at different levels: genes, molecules and systems. We will also explore protein evolution, how microbes adapt to their environment, quantitative genetics and the impact that evolutionary change can have on human health. We will feature examples of practical and theoretical approaches to study how genetic and non-genetic changes fuel and constrain evolution.
The meeting will offer a valuable training ground and rich learning experience for scientists in disciplines relevant to systems biology. It will be of particular interest to those working at the interface of evolution, quantitative genetics, and systems biology.
You can learn more about the background of this meeting and the challenges of the field on this blog from our scientific program committee.
Programme
The conference will start at approximately 12.00 on 9 February and finish at about 16.30 pm on 11 February 2022. All times are given in GMT. See the time where you are here.
Topics will include:
Evolution of proteins
Evolution of molecular systems
Evolution of microbial systems
Evolution of developmental systems
Evolutionary quantitative genetics and environmental interactions
Evolution impacting human health
Download the final programme (76 KB)
Organisers and speakers
Scientific programme committee
Keynote speakers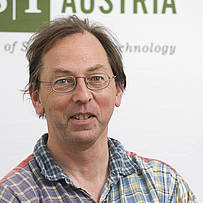 Nick Barton
IST Austria, Austria
Cassandra Extavour
Harvard University, USA
Confirmed speakers
Claudia Bank – University of Bern, Switzerland
Jamie Blundell – University of Cambridge, UK
Susana Coelho – Max Planck Institute for Developmental Biology, Germany
Angela Hancock – Max Planck Institute for Plant Breeding Research, Germany
Aman Husbands – University of Pennsylvania, USA
Betül Kacar – University of Wisconsin-Madison, USA
Henrik Kaessmann – Heidelberg University, Germany
Katrina Lythgoe – University of Oxford, UK
Pleuni Pennings – San Francisco State University, USA
Fabrice Roux – Laboratory of Plant-Microbe Interactions – LIPM, France
Nobuhiko Tokuriki – University of British Columbia, Canada
Kevin Verstrepen – KU Leuven, Belgium
Organisers – Wellcome Connecting Science
Zoey Willard, Conference & Events Organiser
Treasa Creavin, Scientific Programme Manager
Nagehan Ramazanoglu Bahadir, Scientific Programme Officer
Registration and bursaries
Registration deadline: 7 December 2021
Bursary deadline: 2 February 2022
| | |
| --- | --- |
| | Registration rate |
| Delegates from LMICs* | Free |
| Student/trainee | £50 |
| Academic/Clinical | £100 |
| Commercial/For-profit organisation | £150 |
Registration includes:
access to the virtual event portal (Log in details will be emailed a few days before the event starts)
live-stream sessions, including posters and online networking channels
recordings of the live-stream sessions, available 'on-demand' for four weeks after the event ends.
*To increase the international diversity of attendees and promote more inclusive scientific discussions at our conferences, delegates based in Lower and Middle-Income Countries can register for free (see list of countries here).
If you are in need of financial support and would like to apply for a bursary, please follow the instructions below.
Bursaries
A limited number of bursaries are available to cover up to 100% of the registration fee.
To apply, please complete your event registration and bursary application via this unique link before the bursary deadline. For your application to be considered and your place reserved, you must also submit the following supporting documents:
letter stating financial need and explaining how you will benefit from attending the event
brief CV
We will be contact with the result of your application shortly after the bursary deadline.
If you have any questions, please contact the conference organiser.
Abstracts
Abstract deadline: 7 December 2021
We welcome abstracts from all areas relevant to the main themes of the meeting, for both oral and poster presentations. Several oral presentations will be chosen from the abstracts submitted.
Abstracts will only be considered from registered delegates. Please use our online abstract submission system and follow the instructions given to ensure your abstract is submitted correctly. All abstracts must be submitted by the deadline. If you are intending to submit more than one abstract, please contact the conference organiser prior to registration.
The scientific programme committee will assess your abstract after the deadline has passed and you will be notified whether you have been selected for an oral or poster presentation.
All those accepted for a poster presentation will be given the opportunity to upload a short video describing their work
Uploading abstracts after completed registration:
Login to your account via 'My Account'.
Click on 'View account history' to show a table of your event registrations.
Select the appropriate conference
Click on 'Upload file' (in right hand column).
Select 'Abstract' and upload via the abstract form.
If you wish to upload a second abstract, click on 'Additional Abstract' and again upload via the abstract form.
Please note: documents submitted via 'Supporting Documents' are for bursary applications only and cannot be seen during the abstract selection process.
Download abstract guidelines (328 KB)
Keynote lecture video from 2020 meeting
Signposts to diversity: the genetics of adaption and difference
Keynote lecture by Enrico Coen (John Innes Centre, UK) at Evolutionary Systems Biology 2020
Testimonials
Feedback from the 2020 conference:
"Lots of great, high quality talks! The conference brought together a lot of speakers I was interested in seeing."
"Did not expect such a broad and interdisciplinary meeting. I feel that the strength of the meeting is the combination of many different disciplines."
"I didn't know what to expect – somehow I felt scientifically at home while having my knowledge really challenged and stretched with the diverse topics and backgrounds. The size is perfect – great diversity but still a chance to meet everyone. The setting is amazing and the conference was really well run."
Back to top