Evolutionary Biology and Ecology of Cancer (postponed)
29 June–3 July 2020
Wellcome Genome Campus, UK
Branching Structures of Life: Highlighting Cellular and Evolutionary Trees
Summary
Due to the evolving situation with Covid-19, this course has been postponed. We will contact attendees with new arrangements as soon as possible.
Knowledge of evolution and ecology is important to understand and clinically control cancer. Unfortunately, there are few cancer biologists trained in evolution and ecology, and few evolutionary biologists and ecologists work in cancer research. This course aims to cross-train evolutionary biologists and ecologists in cancer, and to train cancer biologists in the relevant evolutionary biology and ecology to facilitate cross fertilization of ideas and forge active collaborations.
The course is aimed at researchers currently working in cancer and/or evolution and ecology. It is particularly suited to evolutionary biologists and ecologists interested in moving into cancer research, and to cancer biologists and oncologists who lack formal training in
evolutionary biology and ecology. Applications are invited from early career scientists, including post-graduate students, postdoctoral fellows and new principal investigators.
Learning outcomes
Following attendance of this course, participants will be able to:
Describe the principles of evolutionary biology as applied to somatic cell evolution in cancer (e.g. basic results of population genetics, generation of diversity, selective pressures, units of selection, multilevel selection, evolution of cooperation).
Describe the principles from ecology relevant to studying tumour microenvironments.
Describe the principles of evolutionary biology and ecology that are relevant for the evolution of cancer defenses and vulnerabilities at the organismal level
Develop proficiency with the tools for measuring the evolution and ecology of tumours.
Evaluate those tools and metrics used to measure ecosystems and evolution that can be applied to cancer.
Apply evolutionary and ecological approaches to the problem of therapeutic resistance.
Programme
The course will start at approximately 12:00 on Monday, 29 June and close at approximately 13:30 on Friday, 3 July 2020.
This years theme is Cellular and Evolutionary Trees, Branching Structures of Life
Course topics:
Phylogenetics of cancer
Comparative oncology
Comparative genomics
Measuring evolution in cancer
Ecology of cancer
Digital pathology for ecology of cancer
Transmissible cancers
Population genetics and cancer
Multilevel selection in cancer
Evolutionary approaches to controlling therapeutic resistance
Extended tutorial sessions will provide students the opportunity to explore new cancer datasets and develop new collaborations with other students and faculty.
This is a residential course. All participants are requested to stay onsite for the full duration to benefit fully from discussions and interactions with the faculty and other students.
Instructors and speakers
Scientific Programme Committee
Keynote speaker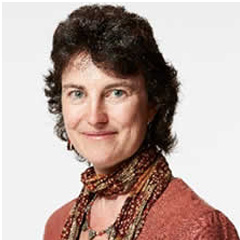 Rebecca Fitzgerald
University of Cambridge, UK
Confirmed speakers and tutors
Noemi Andor – Moffitt Cancer Center, USA
Amy Boddy – University of California, Santa Barbara, USA
Joel Brown – Moffitt Cancer Center, USA
Trevor Graham – Barts Cancer Institute, UK
Carlo Maley – Arizona State University, USA
David Posada – University of Vigo, Spain
Andrea Sottoriva – The Institute of Cancer Research, UK
Beata Ujvari – Deakin University, Australia
How to apply
How to Apply
Please complete the online application form. Places are limited and will be awarded on merit. If you have any problems with the online application process, please contact us.
Please note: Applications must be supported by a recommendation from a scientific or clinical sponsor (e.g. supervisor, line manager or head of department). A request for a supporting statement will be sent to your nominated sponsor automatically during the application process. Applicants must ensure that their sponsor provides this supporting statement by the application deadline. Applications without a supporting statement cannot be considered.
Travel visas
Successful applicants will be provided with a support letter for their visa application, if required.
Please visit the following websites for further information on visiting the UK:
Cost
| | | |
| --- | --- | --- |
| | Cost | Accommodation / meals |
| *Course fee | £680 | This is a residential course and the fee includes all accommodation and meals. |
*The course fee is subsidised by Wellcome Genome Campus Advanced Courses and Scientific Conferences and applies to non-commercial applicants. Please contact us for the commercial fee.
Bursaries
A limited number of registration bursaries are available to attend this course (up to 50% of the standard registration fee) from Wellcome Genome Campus Scientific Conferences.
The following documents will need to be provided:
CV
A justification letter (explain how you will benefit from attending the course)
A supporting letter from supervisor stating financial need
To apply, please send the above documents to the event organiser by the bursary deadline. Please ensure you have completed the online application before applying for a bursary.
Bursary deadline: 28 April 2020
Additional funding opportunities
Visit our support page for additional financial support currently available.
Extra accommodation
If you wish to book onsite accommodation either side of the course dates, please contact the Conference Centre directly.
---
Accommodation services phishing scam – please be vigilant. More information.
Back to top