Derivation and Culture of Human Induced Pluripotent Stem Cells - hiPSCs (cancelled)
12–15 December 2022
Wellcome Genome Campus, Hinxton
Due to unforeseen circumstances, this course has been cancelled.
Summary
Hands-on training of best practice for working with human induced pluripotent stem cells.
Due to unforeseen circumstances, this course has been cancelled.
Established in 2015 in collaboration with the UK Stem Cell Bank, this 4-day practical course includes lectures, discussions and laboratory-based training sessions covering current theory and best practices with regard to derivation, culture and characterisation of human induced pluripotent stem cells (hiPSCs).
Target Audience
The course is aimed at research scientists and clinicians/healthcare professionals engaged in relevant research involving hiPSCs.
Programme
The programme will include lecture, discussion and practical laboratory sessions covering the following topics:
Good Cell Culture Practice (GCCP) and aseptic processing
Approaches for reprogramming of somatic cells (reprogramming methodologies – sendai virus and episomal; somatic cell types – skin fibroblasts and PBMCs)
Lectures on application of iPSC cells in disease modelling, genome editing and differentiation
Cryopreservation and recovery
Passaging
Quality control (identity, karyology, mycoplasma, sterility, cell markers)
Assessing pluripotency and differentiation of iPSC
Learning Outcomes
After attending this course, participants should be able to:
Recognise key principles of GCCP and aseptic processing including the role of antibiotics
Assess and identify key advantages, disadvantages  and critical elements of different approaches to somatic cell reprogramming
Assess and identify undifferentiated, fully reprogrammed iPSCs compared to partially reprogrammed iPSC colonies
Recognise critical aspects for successful preservation and storage
Evaluate the recovery of iPSCs and identify viable cells
Identify undifferentiated morphology of confluent iPSCs ready for passaging
Identify and troubleshoot critical aspects in the passaging and maintenance of undifferentiated iPSCs
Recognise the importance of core QC and potential consequences of failing to carry it out
Evaluate different capabilities of each method of determining potential pluripotency
Instructors and speakers
Course Instructors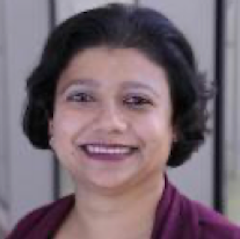 Mina Patel
Wellcome Sanger Institute, UK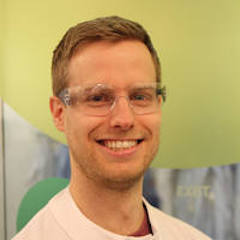 Adam Hunter
Wellcome Sanger Institute, UK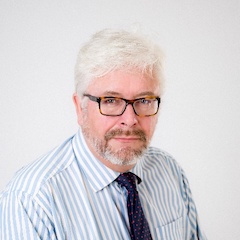 Glyn Stacey
International Stem Cell Banking Initiative, UK
Guest speakers
TBC
How to apply
Prerequisites
Applicants should be research scientists or clinicians/healthcare professionals engaged in relevant research involving hiPSCs.
How to Apply
Please click the Apply button above to begin the online application process. Places are limited and will be awarded on merit. If you have any problems with the online application process, please contact us.
Please note: Applications must be supported by a recommendation from a scientific or clinical sponsor (e.g. supervisor, line manager or head of department). A request for a supporting statement will be sent to your nominated sponsor automatically during the application process. Applicants must ensure that their sponsor provides this supporting statement by the application deadline. Applications without a supporting statement cannot be considered.
Cost
Cost
 
*Course fee
£525
 This is a residential course and the fee includes all accommodation and meals.
*The course fee is subsidised by Wellcome Genome Campus Advanced Courses and Scientific Conferences and applies to non-commercial applicants. Please contact us for the commercial fee.
Bursaries
Limited bursaries are available (up to 50% reduction on the course fee) and are awarded on merit. If you would like to apply for a bursary, please complete the bursary section of the online application form.
Where there are many bursary applications, the selection committee may issue smaller amounts.
Bursaries can be applied for as part of the course application form. Applicants will be notified of a bursary award along with their place on the course, usually within one month of the application deadline. The decision of the selection committee is final.
Please note that both the applicant and sponsor are required to provide a justification for the bursary as part of the application.
Additional funding opportunities
Visit our support page for additional financial support currently available.
---
Testimonials
Testimonials from the 2021 course:
'I thought the presenters did an impressive job. They were very clear and concise imparting their knowledge and very helpful with answering questions. great job, and thank you!'
'I learned so much more, than I was expecting and so many different areas of this field of research were covered.'
'I wasn't expecting this course would provide such detailed information regarding iPSCs. An informative guidelines was provided of how to handle iPSCs in a lab, improve their quality and maintain their pluripotency. I was absolutely fascinated about this teams work and honest help. It was definitely worth to participate and hope to use my gained knowledge really soon. Thank you very much.'
Back to top