Clinical Genomics: Fundamentals of Variant Interpretation in Clinical Practice
29–31 January 2020
Wellcome Genome Campus, UK
Enabling better interpretation of genetic variants
Summary
This re-vamped course, previously called Fundamentals of Clinical Genomics, will address the scientific aspects of human genetics and genomics that underpin genetic diagnostics and clinical practice, focusing on the latest technological and bioinformatics developments to enable better interpretation of genetic variants.
This advanced course is suitable for both clinical geneticists (consultants and trainees) and clinical scientists delivering genetic healthcare, and is designed to equip attendees with the skills required to work in the fast-paced, new era of genomic medicine. Applications from other clinicians who are using genomic data in their everyday practice are also welcome.
The course will be delivered by leaders in genomics and participants will have the opportunity to learn from those who developed the tools and are working at the cutting edge of genomic medicine.
The programme aims to understand the origin of mutations, the concepts of germline and somatic mutation and their fundamental implications in development and disease. We will review the resources used in filtering and interpretation of data from genome-wide assays; and focus on the pathways and pipelines from DNA sequencing to variant interpretation.
This year's course will also include several practical workshops. The first will equip attendees with the skills to interrogate and interpret variant data using assessment tools in DECIPHER. There will be workshops on variant interpretation in cancer and cardiac genetics. There will also be opportunities for integrating phenotype and genotypes for further discussion in an MDM-type setting, with input from fellow clinical scientists and clinical geneticists, and expert speakers.
First held in 2008, this course is endorsed by the Clinical Genetics Society and the Royal College of Physicians, London, for continuing professional development of clinical geneticists and is relevant for revalidation. This course has been awarded 18 CPD credits by the Royal College of Physicians.
To optimize discussions and interactions, numbers are limited; therefore, early application is advised. Please note that we may need to limit the number of places allocated to each centre/institute to increase diversity on the course.
Learning outcomes
After attending the course, participants will be able to:
Describe the current concepts in genomics
Consider the sensitivity and specificity of various approaches to genomic analysis (e.g. filtering strategies, virtual panels, whole exome sequencing/whole genome sequencing, proband only and trio analysis).
Select appropriate resources (e.g. ExAC, gnomAD) to evaluate variants.
Conduct variant interpretation analysis on your cases/data
Evaluate phenotype and genotype using DECIPHER ACMG variant classifier, citation tool and clinical fit tool
Appraise the principles and practice of MDMs, so that you are cognisant of the challenges and risks of evolving the pathway for genetic diagnosis
Programme
The course will begin at 10.00 on Wednesday 29 January and finish at ~16.00 on Friday 31 January 2020.
The following topics will be covered:
Tools for variant interpretation
The ACMG framework
Tools used in DECIPHER
Risk estimation & penetrance
Variant interpretation workshops
Cancer and cardiac genetics
Integrating phenotype and genotype for safe practice in genomic medicine
Multidisciplinary meetings
Future directions in clinical genomics
Workshops:
Variant interpretation
Putting it into practice: Databases, Decipher and ACMG
Putting it into practice – Complicated rare disease cases
Variable penetrance models in rare disease
Please bring your laptop to the couse.
This is a residential course. All participants are requested to stay onsite for the full duration to benefit fully from discussions and interactions with speakers and other participants.
Instructors and speakers
Scientific programme committee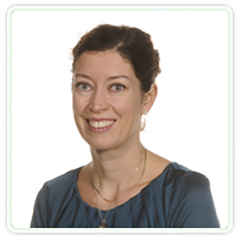 Kate Tatton-Brown,
St George's Hospital, UK
Sarah Bowdin
Cambridge University Hospitals, UK
Helen Firth
Cambridge University Hospitals, UK
Confirmed speakers
Diana Baralle – University of Southampton, UK
Sian Ellard – University of Exeter, UK
David FitzPatrick – University of Edinburgh, UK
Julia Foreman – Wellcome Sanger Institute, UK
Matt Hurles – Wellcome Sanger Institute, UK
Jodie Ingles – Centenary Institute, Australia
Serena Nik Zainal – University of Cambridge, UK
Andrew Read – University of Manchester, UK
Kaitlin Samocha – Wellcome Sanger Institute, UK
Richard Scott – Genomics England, UK
Patrick Tarpey – Cambridge University Hospitals, UK
Marc Tischkowitz – University of Cambridge, UK
Clare Turnbull – The Institute of Cancer Research, UK
Clara van Karnebeek – University of Amsterdam, The Netherlands
James Ware – Imperial College London, UK
Nicola Whiffin – Imperial College London, UK
Andrew Wilkie – University of Oxford, UK
Advanced Courses and Scientific Conferences Team
Zoey Willard – Conference & Events Organiser
Treasa Creavin – Scientific Programme Manager
How to apply
Prerequisites
Applicants should be clinical geneticists or clinical scientists delivering genetic healthcare.
How to Apply
This deadline for this course has now passed. Please contact us to be notified of the next run of this course.
Travel visas
Successful applicants will be provided with a support letter for their visa application, if required.
Please visit the following websites for further information on visiting the UK:
Cost
| | |
| --- | --- |
| Clinical Scientist (Genetics) | £440 |
| Consultant – in Clinical Genetics | £440 |
| Consultant – Other clinical Specialty | £440 |
| Trainee – Clinical Scientist (Genetics) | £360 |
| Trainee – in Clinical Genetics | £360 |
| Trainee – Other Clinical Specialty | £360 |
*The course fee is subsidised by Wellcome Genome Campus Advanced Courses and Scientific Conferences and applies to non-commercial applicants. This is a residential course and the fee includes all accommodation and meals.
Bursaries
A limited number of registration bursaries for trainees are available to attend this course (up to 50% of the standard fee) from Wellcome Genome Campus Scientific Conferences.
The following documents will need to be provided:
CV
A justification letter (explain how you will benefit from attending the course)
A supporting letter from supervisor stating financial need
To apply, please send the above documents to the event organiser by the bursary deadline. Please ensure you have completed the online application before applying for a bursary.
Bursary deadline: Closed

Additional funding opportunities
Visit our support page for additional financial support currently available.
Extra accommodation
If you wish to book onsite accommodation either side of the course dates, please contact the Conference Centre directly.
---
Accommodation services phishing scam – please be vigilant. More information.
Testimonials
Feedback from the previous course:
"Excellent combination of science and application in clinical practice. I found the workshop sessions very helpful"
"The hands on computer workshops were of great practical help I also liked the wide range of background in the participants"
"The programme is brilliant and the stage we have got to in genomic medicine/in my own clinical work made everything we did very relevant on a day-to-day basis"
"The workshop on how to use the Decipher website was especially useful"
"The experience was outstanding, amazing venue, fantastic support from staff who looked after us very well"
Back to top