Bioinformatics for Immunologists
15–19 July 2019
Wellcome Genome Campus, UK
Introduction to bioinformatic resources for immunologists
Summary
This joint course with EMBL-EBI aims to provide an introduction to immunology bioinformatics and offer opportunities to explore key methods, tools and resources that can be applied to research.
The course will provide participants with an overview of best-practice methods in applying bioinformatics approaches and enable them to become confident users of their own and public domain data. The resources introduced during the course will cover a variety of data types, from genomic and proteomic data; to computational models, biological pathways and reaction information. Participants will gain experience of the analysis pipelines for NGS experiments relevant to immunology, and will be led through an exploration of this data to identify information of interest. Additionally participants will be introduced to how data from a number of sources can be integrated to provide a wider view of their research.
Programme
The course will start at approximately 10.00 on Monday, 15 July and close at approximately 15.30 on Friday, 19 July 2019.
This is a residential course. All students are requested to stay onsite for the full duration to benefit fully from discussions and interactions with the faculty and other students.
The course will explore a number of bioinformatics resources relevant to immunology including:
Computation approaches for flow cytometry
abYsis – antibody discovery system
Single-cell RNA sequencing and databases of regulatory information
Immunology databases
EMBL-EBI data resources: IntAct, Reactome, BioModels

Learning outcomes
After this course participants should be able to:
Locate and search publically available bioinformatics data of interest
Utilise software and tools to manipulate and analyse immunological data
Apply appropriate bioinformatics methodologies to their own research
To combine different types of data (eg genomic and structural) to gain further immunological insights
Instructors and speakers
Scientific Programme Committee
Tom Hancocks
EMBL-EBI, UK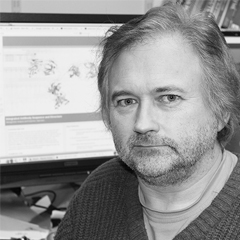 Andrew Martin
UCL, UK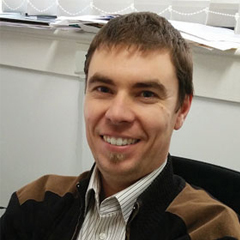 Yvan Saeys
University of Ghent, Belgium
Instructors
James Lee – University of Cambridge, UK
Andrew Martin – UCL, UK
Birgit Meldal – EMBL-EBI, UK
Anna Lorenc – King's College London, UK
Livia Perfetto – EMBL-EBI, UK
Yvan Saeys – University of Ghent, Belgium
Rahuman Sheriff – EMBL-EBI, UK
Niels Vandamme – University of Ghent, Belgium
Sofie Van Gassen -University of Ghent, Belgium
Thawfeek Varusai – EMBL-EBI, UK
How to apply
Prerequisites
The course is aimed at individuals working in immunology research who have minimal experience in bioinformatics. Applicants are expected to be at an early stage of using bioinformatics in their research with the need to develop their skills and knowledge further. Participants will require a basic knowledge of the Unix command line, and the R statistical package. We recommend these free tutorials:

How to Apply
Please complete the online application form. Places are limited and will be awarded on merit. If you have any problems with the online application process, please contact us.
Please note: Applications must be supported by a recommendation from a scientific or clinical sponsor (e.g. supervisor, line manager or head of department). A request for a supporting statement will be sent to your nominated sponsor automatically during the application process. Applicants must ensure that their sponsor provides this supporting statement by the application deadline. Applications without a supporting statement cannot be considered.
Travel visas
Successful applicants will be provided with a support letter for their visa application, if required.
Please visit the following websites for further information on visiting the UK:
Cost
| | | |
| --- | --- | --- |
| | Cost | Accommodation / meals |
| Course fee | £ 680 | This is a residential course and the fee includes all accommodation and meals. |
Bursaries
A limited number of registration bursaries are available for PhD students to attend this course (up to 50% of the standard fee).
The following documents will need to be provided:
CV
Covering letter
Letter from supervisor
To apply, please contact the event organiser.
Bursary deadline: 23 April 2019
Extra accommodation
If you wish to book onsite accommodation either side of the course dates, please contact the Conference Centre directly.
Additional funding opportunities
Visit our support page for additional financial support currently available.
---
Accommodation services phishing scam – please be vigilant. More information.
Testimonials
Feedback from the 2017 course:
"Thank you so much for this amazing week, it has been extremely rich in terms of content and the various discussions with the people attending were fascinating. Also, the whole organisation was perfect. Food and accommodation really great."
"Everyone was really king, the whole experience was amazing."
Back to top