Kanny Diallo
Participant from the Molecular Approaches to Clinical Microbiology course, Africa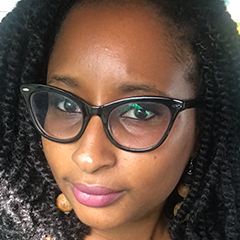 I am an Associate Postdoctoral Fellow at the Centre Suisse de Recherche Scientifique based in Abidjan, Cote d'Ivoire, as part of the Afrique One Aspire consortium. I attended my first Wellcome Genome Campus Advanced Course on Molecular Approaches to Clinical Microbiology in Africa, at the University of Cape Town, South Africa, in 2014; a month before starting my Doctoral studies at the University of Oxford. This was a great opportunity to familiarise myself with some of the methods and techniques that I was going to use during my PhD, and it really helped me to feel more prepared for when I started. Meeting other 19 participants was also a highlight of the course, as it really opened my mind to the quality of research being done in different research centres and universities across the African continent. Since then, I have successfully completed my PhD thesis, started my postdoctoral studies, and also entered the world of motherhood.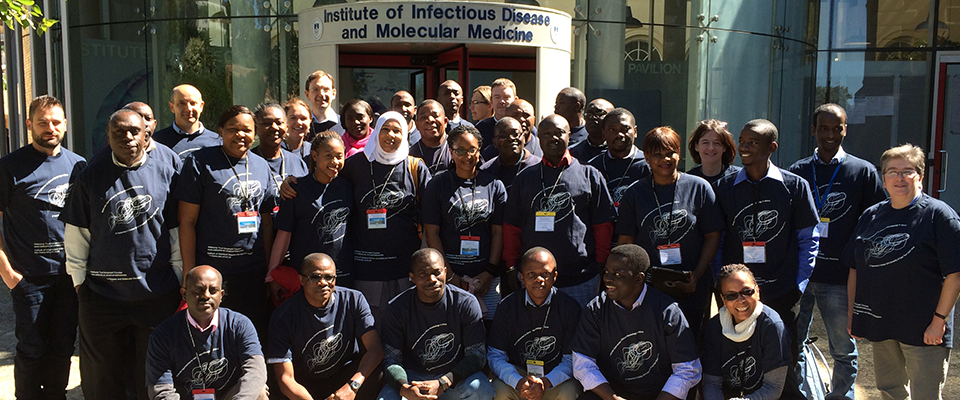 In January 2015, I was an assistant instructor on the UK-based course, Genomics and Clinical Microbiology, which enabled me to apply all that I had learned in South Africa, and during the first few months of my PhD. It was also impressive to see the well equipped Wellcome Genome Campus Advanced Courses training facilities. I remember thinking that if every African scientist had access to such amenities, African research would surely be thriving much more; it gave me a stronger motivation to pursue my career back "home", and participate one day in providing the best possible environment for young scientists, like me, and future generations to come.
Since September 2015, when the Molecular Approaches to Clinical Microbiology in Africa course was held in Kenya, I joined the team as an assistant instructor providing hands on training in molecular characterisation of meningococcal bacteria. The course continues as a strong collaboration with experts from 5 institutions from Kenya, the Gambia, Malawi, South Africa and the UK. The next course will be held at the MRC The Gambia at LSHTM and marks the 10th course anniversary.
Some of the course assistants and instructors have become friends and mentors with whom I keep in touch, generate research ideas and collaborate with. Every year I have the chance to meet a new group of really motivated African scientists from different parts of the continent; showcasing their research, their institutions and their countries. This has the advantage of improving my network, and has led to a few collaborations and grant applications.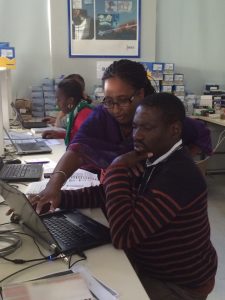 After my PhD, I started a post-doctoral training at the University of Ghana, Noguchi Memorial Institute for Medical Research, where I met a few past participants. There was definitely a little sense of pride to see them evolving in their research career.
Noguchi had a sequencing facility but very few people are trained properly to operate the instruments – meaning most scientists, including myself, were sending samples abroad for sequencing. I saw a need for me to be trained on the sequencing protocols as I had never actually done it myself. I therefore applied and got selected for another WGC Advanced Course: Next Generation Sequencing, which I attended in 2019.
This course inspired me to think of a new research idea, for which I have already submitted a grant application. I will continue to apply the many skills I learnt on that 2019 course to my own research data.
Overall being involved with the Advanced Courses as a participant and assistant instructor has been beneficial both academically and for networking. I encourage everyone that sees a gap in their knowledge to check their syllabus for courses that could benefit them.
Back to top