Jessica Akester
Participant from the Practical Aspects of Small Molecule Drug Discovery: At the interface of Biology, Chemistry and Pharmacology course, UK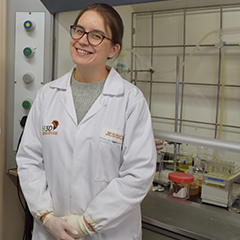 I am a Research Scientist at the University of Cape Town's (UCT) Drug Discovery and Development Centre (H3D) and I attended the Wellcome Genome Campus Advanced Course Practical Aspects of Small Molecule Drug Discovery: At the interface of Biology, Chemistry and Pharmacology in Hinxton, Cambridge, UK on 17-22 June 2018. As a medicinal chemist working in infectious diseases, attending this course was highly beneficial to expand my knowledge in the biology and pharmacology disciplines to improve these capabilities towards progressing projects forward and bring back key learnings to my University department, in Cape Town, South Africa.
The course covered a wide range of topics from screening efforts to clinical development, providing a holistic insight to what is required to run an effective drug discovery programme. I have a keen interest in the operational aspects of an organisation, therefore the project management section was particularly interesting.
This opportunity at Hinxton allowed me to improve my networking capabilities through focused interactions with fellow participants as well as experts from around the world. Upon my return, I was informed that the same course was to be hosted at UCT the following year and, given my experience in Hinxton, I became an integral part of organising the course in Africa. This was a great growth development opportunity for me whereby I got exposed to event coordination and developed networks with the organisers and participants.
As the leading organisation for drug discovery on the African continent, it is important for H3D to build capacity and knowledge base across the continent – therefore this provided the opportunity to do so. As part of our capacity building initiatives, we run weekly seminars covering topics in drug discovery in order to transfer knowledge between disciplines and train scientists in this area. Therefore, I used my learnings from both courses to develop the topics for the seminar programme, identifying key areas for knowledge sharing.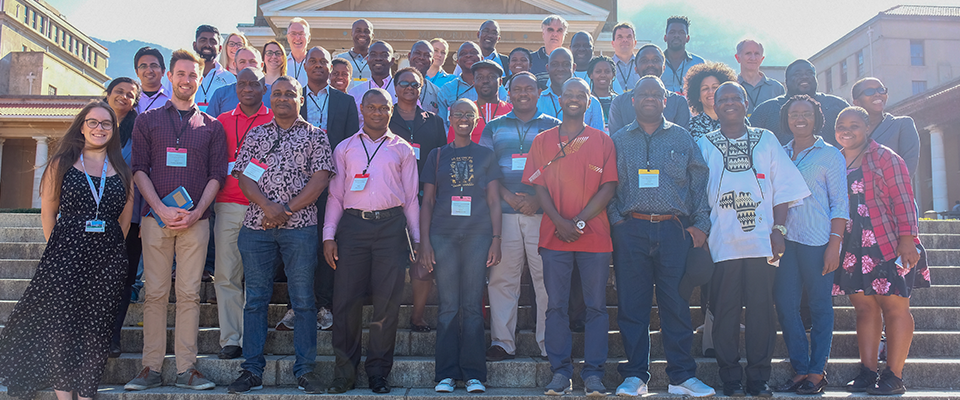 Overall, attending and organising the courses has given me a new perspective on drug discovery, not only in increasing my knowledge and skills, but also in building relationships towards networks that could potentially result in future collaborations. Through hosting the course in Africa, it is evident that there is an ongoing need to educate African scientists in the drug discovery field if we intend on making a difference and building capacity and competencies on the African continent. I think what WGCAC is trying to achieve through running this course is highly valuable and beneficial towards reaching this goal. The participants from the African course were passionate and eager to grow and learn, and grateful for this opportunity which made all our organisational efforts meaningful and impactful.
Back to top