World Congress on Genetic Counselling (Virtual Conference)
27–28 October 2021
Wellcome Genome Campus, UK
Exploring the evidence that guides genetic counselling to improve patient care
Summary
To encourage a global audience of professionals interested in genetic counselling, registration for this virtual conference will be free.
Communicating the meaning and impact of genomic sequencing technology for people, is just as important as the technological advances themselves. Understanding how genomic information 'makes sense' for individuals, families and wider society will benefit from empirical genetic counselling research.
The third world congress on genetic counselling will provide a forum that facilitates active engagement between international researchers and practitioners to explore the evidence that guides genetic counselling and the communication of genetics in medicine.
The conference will bring together:
• Clinicians (genetic counsellors, genetic nurses, clinical/medical geneticists, and others using genetic technology in their practice)
• Academics (social scientists, psychologists and ethicists)
The programme will explore, empirically, what is at the heart of genetic counselling. We will focus on professional and leadership issues in genetic counselling, including cross-cultural counselling, reaching traditionally underserved populations, and 'mainstreaming' of genetic counselling the wider health service. We will discuss how counselling and sociological theory can influence genetic counselling practice and will involve genetic counsellors who are leading their own research.
Programme
The conference will run on Wednesday 27 October and Thursday 28 October 2021. We are aiming to hold sessions so that delegates can join two sessions within their timezone. See the time where you are here. The conference will also be available on demand for 4 weeks after the event.
Topics will include:
Evolution of the genetic counselling profession around the world
Researching the boundaries of genetic counselling
What genetic counsellors can learn from science communication disciplines
Genetic counselling outside traditional healthcare models
Genetic counselling in a patriarchal society
Leaders in genetic counselling: case studies and stories of leadership
Draft Programme (72 KB)
Organisers and speakers
Scientific programme committee
Keynote speaker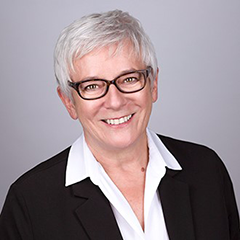 Christine Patch
Wellcome Connecting Science, UK
Confirmed speakers
Barbara Biesecker – RTI international, USA
Clara Gaff – Melbourne Genomics Health Alliance, Australia
Charlotta Ingvoldstad Malmgren – Karolinska University Hospital,  Sweden
Vera Izhevskaya – Research Centre for Medical Genetics, Russia
Juliana Lee – Professional Society of Genetic Counselors in Asia
Rachel Mills – The University of North Carolina at Greensboro, USA
Milena Paneque – University of Porto, Portugal
Sonika-Sachanandani Phulwani –  Mediclinic Middle East, UAE
Jonathan Roberts – Wellcome Connecting Science, UK
Ma'n Zawati – McGill University, Canada
Panelists
Catherine Beard, Melbourne Health, Australia
Stephanie Cohen, Ascension St. Vincent, USA
Alessia Costa, Wellcome Connecting Science, UK
Emily Higgs, Stanford University, USA
Conference organisers
Laura Wyatt – Conference & Events Organiser
Treasa Creavin – Scientific Programme Manager
Registration
To encourage a global audience of professionals interested in genetic counselling, registration for this conference will be free of charge.
Registration includes:
access to the virtual event portal (Log in details will be emailed a few days before the event starts)
live-stream sessions, including posters and online networking channels
recordings of the live-stream sessions, available 'on-demand' for four weeks after the event ends.
If you have any questions, please contact the conference organiser.
Abstracts
Abstract deadline: 7 September 2021
We welcome abstracts from all areas relevant to the main themes of the meeting, for oral presentations and short lightning talks. Several oral presentations will be chosen from the abstracts submitted.
Abstracts will only be considered from registered delegates. Please use our online abstract submission system and follow the instructions given to ensure your abstract is submitted correctly. All abstracts must be submitted by the deadline. If you are intending to submit more than one abstract, please contact the conference organiser prior to registration.
The scientific programme committee will assess your abstract after the deadline has passed and you will be notified whether you have been selected for an oral presentation or lightning talk.
Uploading abstracts after completed registration:
Login to your account via 'My Account'.
Click on 'View account history' to show a table of your event registrations.
Select the appropriate conference
Click on 'Upload file' (in right hand column).
Select 'Abstract' and upload via the abstract form.
If you wish to upload a second abstract, click on 'Additional Abstract' and again upload via the abstract form.
Please note: documents submitted via 'Supporting Documents' are for bursary applications only and cannot be seen during the abstract selection process.
Download abstract guidelines (328 KB)
Sponsors
With thanks to our sponsors: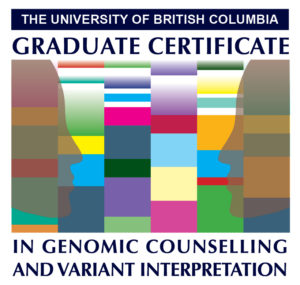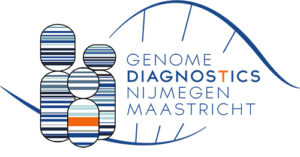 If you are interested in supporting this meeting, please contact the conference organiser.
Keynote lecture video from 2019 meeting
Genetic Counsellors: Imagining the next 10 years
Keynote lecture by Laura Hercher (Sarah Lawrence College, USA) at World Congress on Genetic Counselling 2019
Futuristic models of genetic counselling
Keynote lecture by Shivani Nazareth (Clear Genetics, USA) at World Congress on Genetic Counselling 2019
Back to top