Genomics for Dermatology (Virtual)
25–27 November 2020
Virtual Course
Introduction to genetics relevant to skin biology and clinical dermatology
Summary
This course is designed to provide an introduction to human genetics and the genomic approaches used currently to understand disease mechanisms for those working in dermatology and skin biology.
The programme will provide an understanding of contemporary genomics as applied to skin genetics in health and disease. It will provide an overview on genetic variation and molecular mechanisms of skin diseases. It will have a  focus on genomic technologies and analyses including high throughput sequencing for DNA and RNA. Participants will also be exposed to the methods and approaches required to analyse large genetic data sets.
The discussion-based course is aimed at clinical dermatologists and skin biology researchers including those in training. Applications from clinical lecturers, specialist trainees and consultants are welcome.
The course is endorsed by The British Association of Dermatologists, Dermatology and Genetic Medicine (BADGEM).
Learning outcomes
Following attendance of this course, participants will be able to:
Explain the basic principles of genetic variation, gene expression and regulation
Recognise epigenetic mechanisms and some of their roles in skin biology
Explain how phenotypes arise from genotypes in selected skin diseases
Evaluate findings from genome-wide association studies
Describe new innovations in sequencing and single-cell analysis
Recognise the impact of genetic diagnosis for skin disease and therapy development
Programme
The course will start at approximately 1 pm (GMT) on Wednesday 25 November and close at approximately 6 pm on Friday 27 November 2020. All times are given in Greewich Mean Time. See the time where you are here.
Topics will include:
Introduction to genetics and genomics
Variation in the human genome
Epigenetics
Monogenic skin diseases
Bioinformatic approaches to GWAS datasets
State-of-the-art technologies such as single cell transcriptomics
Molecular mechanisms and therapeutics in genetic skin disease
Instructors and speakers
Scientific Programme Committee
Keynote Speaker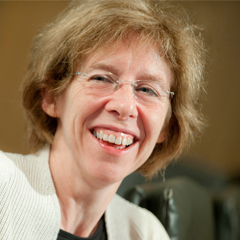 Fiona Watt
King's College London, UK
Instructors and Speakers
Regina Betz – University of Bonn, Germany
Sara Brown – University of Dundee, UK
Hans Hennies – University of Huddersfield, UK
David Kelsell – Queen Mary University of London, UK
Veronica Kinsler – Great Ormond Street Hospital for Children, UK
Edel O'Toole – Queen Mary University of London, UK
Lavinia Paternoster – University of Bristol, UK
Liz Patton – University of Edinburgh, UK
Marta Polak – University of Southampton, UK
Neil Rajan – Newcastle University, UK
Andrew Read – University of Manchester, UK
Catherine Smith – King's College London, UK
Enikö Sonkoly – Karolinska Institute, Sweden
Ellen Thomas – Genomics England, UK
Gosia Trynka – Wellcome Sanger Institute, UK
How to apply
How to Apply
Please complete the online application form. Places are limited and will be awarded on merit. If you have any problems with the online application process, please contact us.
Applicants should be currently engaged in relevant research and will be required to complete an online application form. The selection process will take place end of October 2020.
The following will need to be provided:
Qualifications and justification for attendance
A list of relevant publications
Cost
| | |
| --- | --- |
| Virtual Course | Cost |
| Course fee* | £150 |
The virtual registration package includes: Access to all live-streamed sessions (including poster sessions and online networking channels), as well as access to all sessions 'on-demand' for four weeks after the event.
* To increase the international diversity of attendees at our meetings, we offer bursaries for delegates from Lower and Middle Income Countries (see list of countries here). If you would like to apply for a bursary, please contact the conference organiser. You will be asked to submit a CV and a letter stating financial need.
Additionally, bursaries are available for dermatology trainees, PhD students and postdocs to attend this course. These bursaries are provided by the British Association of Dermatologists (BAD) and will cover the full expense of the course. To apply for a bursary please contact the conference organiser and provide a CV and justification letter.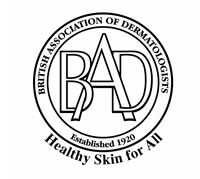 Testimonials
Feedback from the 2019 course:
"This was a really enjoyable and informative course. I really enjoyed it and would highly recommend to other dermatology trainees"
"This was an utterly fantastic course, with inspirational and illustrious speakers at the very cutting edge of the bench-bedside interface. Thanks very much for the experience"
Back to top