Genomics and Clinical Microbiology (Virtual)
25–29 January 2021
Virtual Course
Virtual training in molecular and genomic techniques for microbiological diagnostics and infection epidemiology
Summary
Please note: Due to the ongoing situation with Covid-19, the 2021 Genomics and Clinical Microbiology course will now be delivered in a virtual format.
The future of microbiological diagnostics and infection epidemiology is increasingly centred on rapid and point of care molecular testing, including the application of nucleotide sequencing technologies. Consequently, practitioners in clinical microbiology and related areas have to process and interpret molecular data, which are very different from the information generated by familiar culture-based and serological microbiology techniques. The importance of these technologies was dramatically highlighted by the COVID-19 pandemic.
To demystify this crucial, exciting, and expanding area, the Genomics and Clinical Microbiology Advanced Course, presented by leaders in the field, combines laboratory and bioinformatics training, faculty lectures, and small-group discussions. The course aims to equip consultants, clinical scientists, and specialist registrars, in infection disciplines with sufficient understanding of these areas to meet these challenges. There is an emphasis on the application of molecular and genomic techniques that are currently being implemented, but the course also explores approaches that are likely to enter practice in the near future.
The virtual course programme will cover sample collection and preparation; characterization of specimens with a variety of molecular techniques; and data interpretation and dissemination. Sessions will examine the application of molecular, specifically genomic, techniques to three clinical scenarios:
(i) tuberculosis
(ii) healthcare associated infections
(iii) encapsulated bacteria
The programme will cover the uses of different approaches in these clinical areas. Participants will analyse data to make clinical and infection control decisions.
CPD accreditation is sought annually for this course from the Royal College of Pathologists.
Programme
For our virtual courses, we use video conferencing (Zoom) and instant messaging (Slack) applications along with other online and virtual machine (VM) teaching resources to deliver the different elements of the course as interactively as possible.
The course will run approximately 10:00-17:00 (GMT) daily. Some teaching materials may be pre-recorded but participants must be available to attend live, interactive sessions online between these times.
The course will include virtual laboratory, computational and lecture/discussion sessions covering a range of diagnostic techniques including:
Design, implementation, and interpretation of real-time PCR tests for pathogen detection
Molecular approaches to detect multiple pathogens
Whole genome sequencing (WGS)
PCR and sequence-based isolate characterisation
Outbreak investigation and applications to public health
Bioinformatics and data interpretation
Data analysis, display and dissemination
By the end of the course, participants will have covered:
A range of molecular analyses, including whole genome sequencing on diverse platforms
A variety of molecular diagnostic techniques that depend on genomics
Data analysis using a wide variety of software, including variant mapping and gene-by-gene analysis
An investigation of three clinical scenarios that illustrate how the techniques, software, and theoretical approaches covered can be applied in real-world situations
Additional issues explored in these sessions will include:
Practical aspects of developing a molecular diagnostic service
Conceptual basis and background to microbial phylogenetic analysis and population biology
Specimen collection and contamination problems
Whole genome sequencing technologies and clinical applications
Technique discrimination – identifying the question and choosing the appropriate technique
Case studies demonstrating the relative merits of different approaches
Presenting molecular data in the context of clinical scenarios
Learning Outcomes
Having completed the course, participants will have acquired:
An understanding of the theoretical bases of pathogen genomics, including the application of population genomics to epidemiology and clinical microbiology
An appreciation of the currently available technologies for whole genome analysis and likely future developments
A thorough knowledge of the clinical applications of genomics in developing diagnostics and how these can be deployed and exploited in clinical settings
An overview of the latest research and development in the area, informed by state-of-the-art examples
Instructors and speakers
COURSE INSTRUCTORS
GUEST SPEAKERS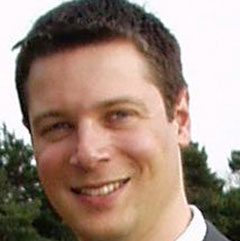 Xavier Didelot
University of Warwick, UK
How to apply
Prerequisites
Applicants should be clinical scientists, specialist registrars or consultants in medical microbiology.
Please note that due to the virtual format for this course, participants will require minimum computer specifications and internet access to fully benefit.
A guide to these requirements can be found here (PDF).
Applications
Click on the Apply button above to begin the application process. Places are limited and will be awarded on merit. If you have any problems with the online application process, please contact us.
Please note: Applications must be supported by a recommendation from a scientific or clinical sponsor (e.g. supervisor, line manager, or head of department). A request for a supporting statement will be sent to your nominated sponsor automatically during the application process. Applicants must ensure that their sponsor provides this supporting statement by the application deadline. Applications without a supporting statement cannot be considered.
Cost
| | | |
| --- | --- | --- |
| | Cost |   |
| *Course fee | £200 | Due to the ongoing situation with Covid-19, this course will be delivered in a virtual format. |
*The virtual course fee is subsidised by Wellcome Genome Campus Advanced Courses and Scientific Conferences and applies to non-commercial applicants. Please contact us for the commercial fee.
Bursaries
Advanced Courses are subsidised for non-commercial applicants from anywhere in the world. Additional, limited bursaries are available (up to a 50% reduction of the course fee) and are awarded on merit. If you would like to apply for a bursary, please complete the bursary section of the online application form.
Please note that both the applicant and sponsor are required to provide a justification for the bursary as part of the application.
Additional funding opportunities
Visit our support page for additional financial support currently available.
Testimonials
Feedback from the 2020 Course

""Thank you for a very well run, and packed course. I hope I can use all I have learned to drive forward clinical diagnostics."
"A huge amount of information was covered in the course, all in great detail."
"The course was organized very well in the sense that there was a good mix of seminars, lab sessions & computational analyses each day."
"All the staff I encountered during my time on campus were kind and willing to help with any query, I truly thank all involved in the course and hope it continues to evolve and exist for the benefit of future scientists."
"This was an absolutely incredible course on Infection Genomics and highly valuable for infection trainees. I will be recommending this course to all my infectious disease trainees and colleagues."
"The course was excellent, all the tutors, assistants, guest lecturers and organisers were really knowledgeable, friendly and made the whole course a really valuable experience. Thanks for giving me the opportunity to attend."
Back to top