Aquatic Symbiosis - Specimens to Genomes
13 March–29 April 2022
Wellcome Genome Campus, UK
Learn the theory and practice of genome sequencing and assembly, open to symbiosis researchers globally.
Summary
Due to the ongoing uncertainty of the COVID pandemic situation, we are currently reviewing the running of this course. More information will be available in January 2022.
In collaboration with the Wellcome Sanger Institute Tree of Life programme (ToL) and Aquatic Symbiosis Genomics (ASG) project, we are pleased to announce this new course aimed at strengthening genomics and bioinformatics expertise and skills focused on aquatic symbiosis themes.
Symbiosis lies at the heart of the origin of the eukaryotic cell, and more recent symbioses shape much of the diversity of the natural world, playing key roles in ecosystem engineering and in colonisation of extreme habitats such as hydrothermal vents. Biological understanding of symbiosis will be hugely enhanced through the deep analysis of the genomes of the interacting partners, and the Aquatic Symbiosis Genomics project is working globally to generate reference genomes for many symbionts from marine and freshwater habitats. 
What will I learn?
To promote use and reuse of these genome data and build a community of researchers able to exploit these new data types, this course will introduce the theory and practice of reference quality genome sequencing and assembly and is open to symbiosis researchers globally.
The course will cover the full arc of a reference genomics project, from sample acquisition and shipping through nucleic acid extraction, sequencing, assembly, curation and annotation in public databases. Using a combination of keynote lectures, technical presentations, hands-on computer workshops and small group work, attendees will learn from researchers at the forefront of the biodiversity genomics revolution and meet with others worldwide who also aim to apply these new approaches to their study systems.
Target Audience
The course is designed to support early career scientists conducting research in aquatic symbiosis and ecological genomics, who plan to apply advanced sequencing techniques and bioinformatics as a significant component of their future research practice.
Please note:  This course will run in multiple formats and will be spread over several weeks. Selected applicants are expected to attend ALL in-person, virtual and webinar sessions according to the following schedule:
Genome sequencing techniques
Dates: 13-19 March 2022 
Format: In-person
Genome assembly and bioinformatics analysis 
Dates: 25 – 29 April 2022 
Format: Virtual (online, live and interactive)
Webinar series:
Dates: 21 March – 22 April 2022
Programme
The course aims to work with trainees to build knowledge, understanding and confidence in applying wet lab and bioinformatics skills to questions in symbiosis genomics. The course will run over 2 weeks combining lectures, hands-on exercises and interactive group activities. Participants will sequence a selected group of organisms and acquire theoretical and technical skills in genome sequencing, assembly and annotation for ecological genomics, and also participate in building a community of researchers to support capacity building in the field of aquatic symbiosis.
Course topics
DNA and RNA extraction and QC
Long read DNA Library preparation and QC
Long read and short read sequencing
Genome assembly and annotation
Symbiont and Cobiont identification
Bioinformatics analyses of host and symbiont genomes
Learning Outcomes
At the end of the course participants will be able to
Devise effective strategies for nucleic acid extraction and sequencing

Critically assess raw and analysed genome sequence data.

Apply advanced approaches in assembly and annotation to build and interrogate genomes.

Appreciate the interplay between advancing wet lab, sequencing and bioinformatics technologies in making ever better genome assemblies.

Participate in building a community of practice that can support future work through group work and presentations
Instructors and speakers
Course instructors
Mark Blaxter
Wellcome Sanger Institute
Caroline Howard
Wellcome Sanger Institute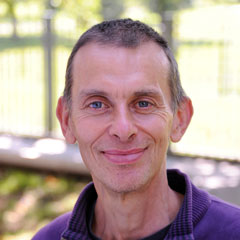 Michael Quail
Wellcome Sanger Institute
Sujai Kumar
Wellcome Sanger Institute
Claudia Weber
Wellcome Sanger Institute
Marcela Uliano-Silva
Wellcome Sanger Institute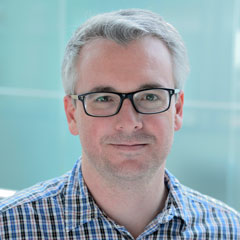 Shane McCarthy
Wellcome Sanger Institute
Jo Wood
Wellcome Sanger Institute
Alan Tracey
Wellcome Sanger Institute
Fergal Martin
European Bioinformatics Institute
Victoria McKenna
Wellcome Sanger Institute
How to apply
Prerequisites
The course is designed to support early career scientists conducting research in aquatic symbiosis and ecological genomics, and plan to apply advanced sequencing techniques and bioinformatics as a significant component of their future research practice.
How to Apply
Please click the Apply button above to begin the online application process. Places are limited and will be awarded on merit. If you have any problems with the online application process, please contact us.
Please note: Applications must be supported by a recommendation from a scientific or clinical sponsor (e.g. supervisor, line manager or head of department). A request for a supporting statement will be sent to your nominated sponsor automatically during the application process. Applicants must ensure that their sponsor provides this supporting statement by the application deadline. Applications without a supporting statement cannot be considered.
Travel visas
Successful applicants will be provided with a support letter for their visa application, if required.
Please visit the following websites for further information on visiting the UK:
Cost and bursaries
Cost
Accommodation / meals
*Course fee
£1,250
This is a residential course and the fee includes all accommodation and meals. In-person format:

 13-19 March 2022.
*The course fee is subsidised by Wellcome Genome Campus Advanced Courses and Scientific Conferences and applies to non-commercial applicants. Please contact us for the commercial fee.
Bursaries
Limited bursaries are available (up to 50% reduction on the course fee) and are awarded on merit. If you would like to apply for a bursary, please complete the bursary section of the online application form.
Where there are many bursary applications, the selection committee may issue smaller amounts.
Bursaries can be applied for as part of the course application form. Applicants will be notified of a bursary award along with their place on the course, usually within one month of the application deadline. The decision of the selection committee is final.
Please note that both the applicant and sponsor are required to provide a justification for the bursary as part of the application.
Extra accommodation
If you wish to book onsite accommodation either side of the course dates, please contact the Conference Centre directly.
Additional funding opportunities
Visit our support page for additional financial support currently available.
---
Accommodation services phishing scam – please be vigilant. More information.
Back to top